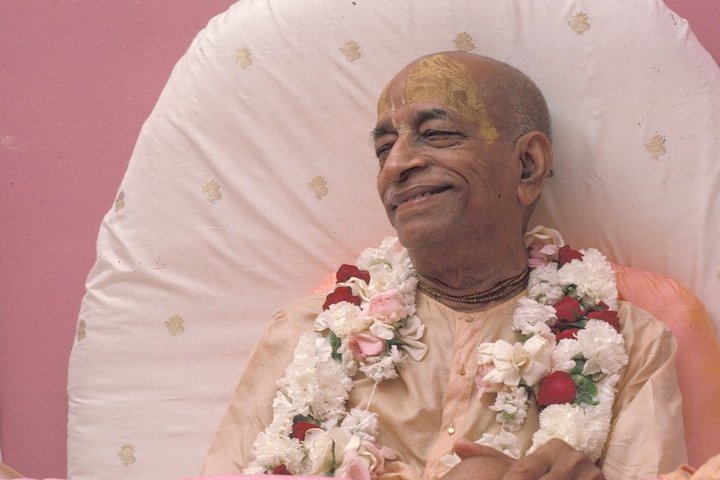 71-12 "C/O Panchanan Goswami,
Shri Govind Deo Ji's temple, Vrndavana, District Mathura.

Dear Sir,

Replying you registered /A.D. letter dated 22 December, 1971,
I beg to inform you that the two rooms and entrance verandah has been in my possession since 1959, but I never saw you in possession of the upper portion of the house. Neither have I had any objection from you since that time. So far as I know, you are three saivites of the Radha Damodara temple, namely your good self, Sri Nivendranath Bannerjee, of Kanpur, as well as Sri Gorachand Goswami who is actually in the temple. Sri Gorachand Goswami and Sri Nivendranath Bannerjee combinedly gave to me possession of those two rooms and the verandah. So I have taken possession of those two rooms and the verandah from Saivites, paying to them regular rents. I do not care to know whether that portion belongs to you or somebody else. I have got regular receipts of the Radha Damodara saivites. Therefore, I am legally in possession of the two rooms and the verandah. Everyone in Vrndavana including the Chairman of the Municipal Board and most probably Sri Panchanan Goswami and all the others know that I am in possession of the two rooms and the verandah in Radha Damodara temple.

But this time when I came from abroad, I saw that you have forcibly taken possession of the entrance of my verandah and converted it into a room, thus obstructing my entrance door. So I was just going to the courts for your unauthorized usurping of the entrance of the verandah to my room.

So it is very good news that you are going to the courts in this connection, as everything will be discussed there including how you could take unlawful possession of the entrance to the verandah. If you do not go to the court, then I shall be obliged to go to court in this connection, at your expense.

Yours sincerely,
A. C. Bhaktivedanta Swami"
(SPL to Sri Madan Mohan Goswami, 30th December, 1971)